The history of Hans Aa since 1949
We are Hans Aa
We were founded at the port of Esbjerg in Denmark more than 70 years ago.
We believe that our know-how and technology is a part of the solution that
supports our vision:
Protecting the Future of Energy
Hans Aas timeline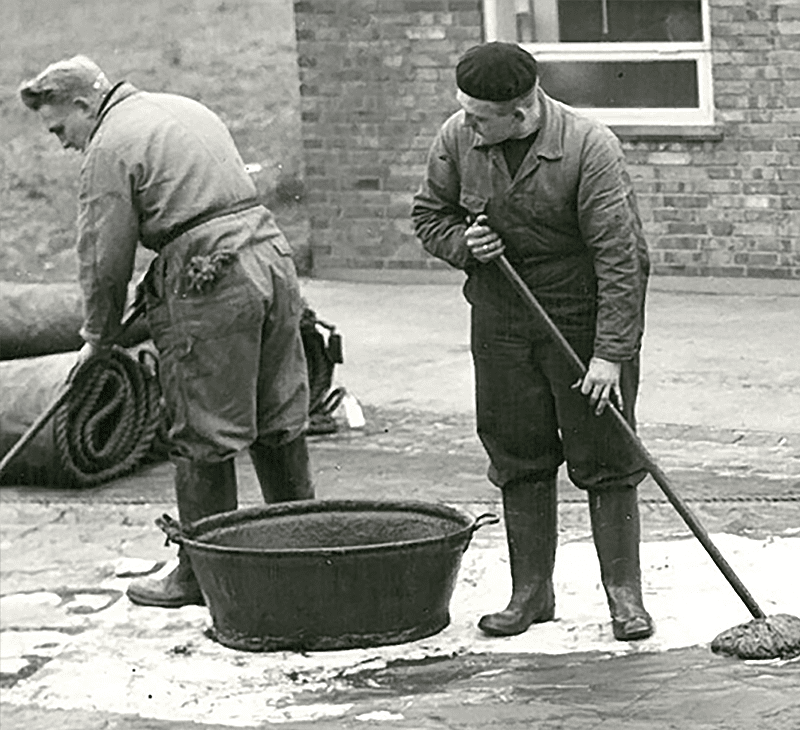 1949: The beginning
Hans Aa was founded in 1949 in the coastal town of Esbjerg, Denmark by Hans Aa.
For many years, Hans Aa was a traditional sailmaker, producing customized sewing products made of everything from leather, cloth, and eventually – tarpaulin.
The markets changed over time. Hans Aa's business has always been forward-thinking, adding new industries and opportunities.
Get in touch with Hans Aa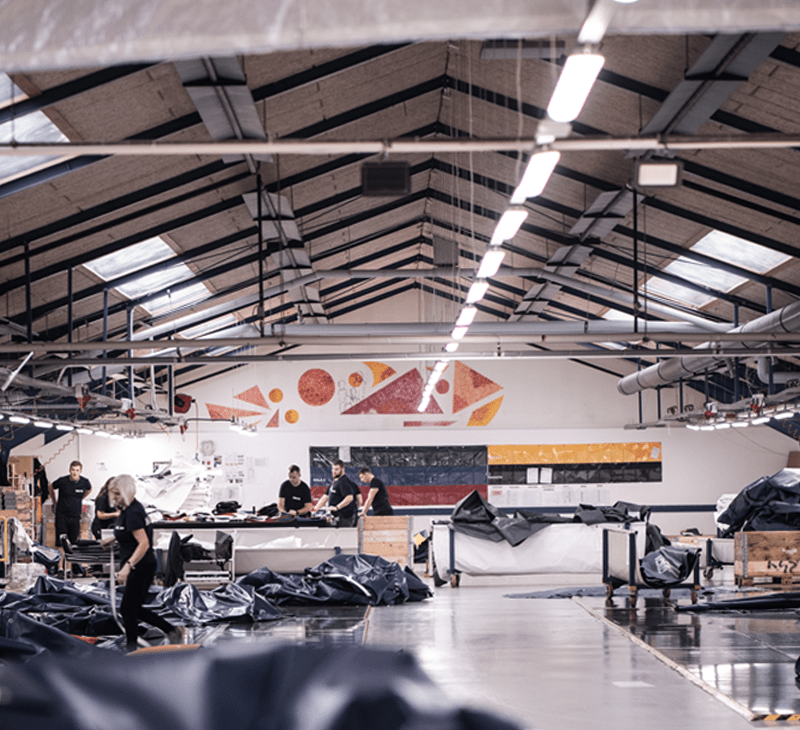 2004: Establishment of Hans Aa Polska
The first supply of protective cover solutions for the wind turbine industry was very modest.
However that quickly changed as the market raised, and in 2004 Hans Aa opened their polish factory in Pila to ensure a consistent and cheaper flow of protective cover solutions.
Today the factory employs over 175 employees, the main part of our colleagues are in the production working two-shift, but we also have administrative roles working with the order management, quality assurance, and optimization.
We are very proud to say, that the factory is ISO 9001 and 14001 certified.
Get in touch with Hans Aa Polska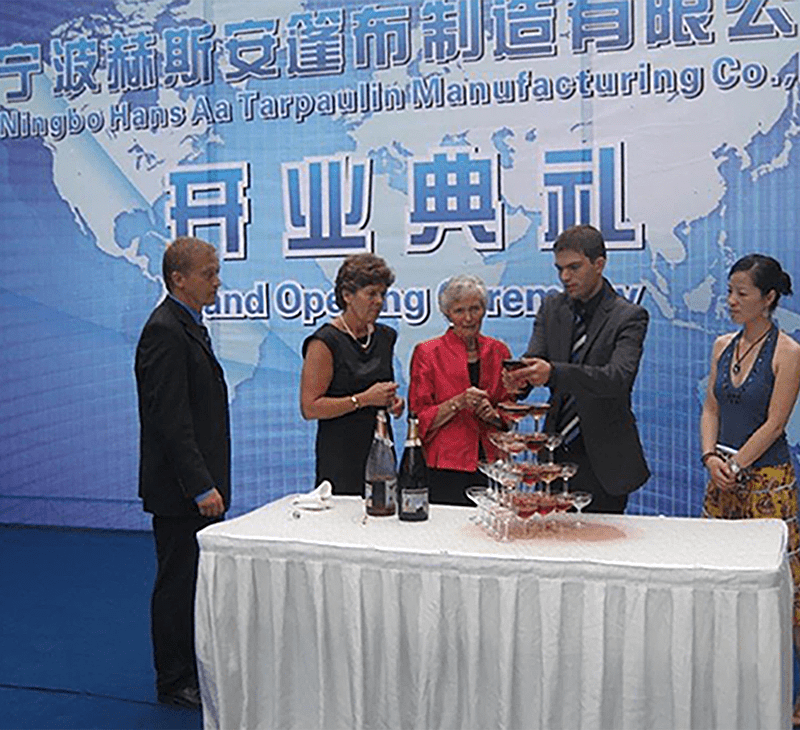 2010: Establishment of Ningbo Hans Aa
As the wind turbine industry grows, so does the demand for protective cover solutions.
In 2010 the demand in Asia was so extensive, that we established Ningbo Hans Aa Tarpaulin Manufacturing.
Today the factory employs over 100 employees, are very proud to say, that the factory is ISO 9001 and 14001 certified.
Get in touch with Ningbo Hans Aa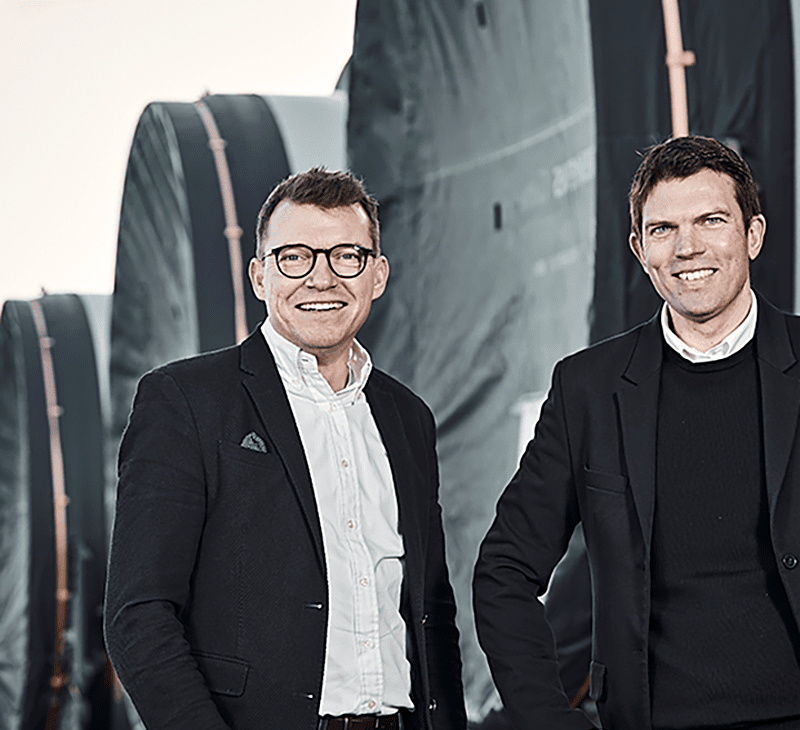 2016: Fusion with VASE
The story started with a forward-thinking mindset, and so it continues.
The Fusion between VASE and Hans Aa, two competitive businesses, started a united business with product developers with extensive knowledge in tarpaulin. We also expanded with an in-house engineering department supporting the product developers to supply our customers with custom-made protective cover solutions.
Solutions that strengthen our customer's value chain contribute to their business – and ultimately, the future of energy.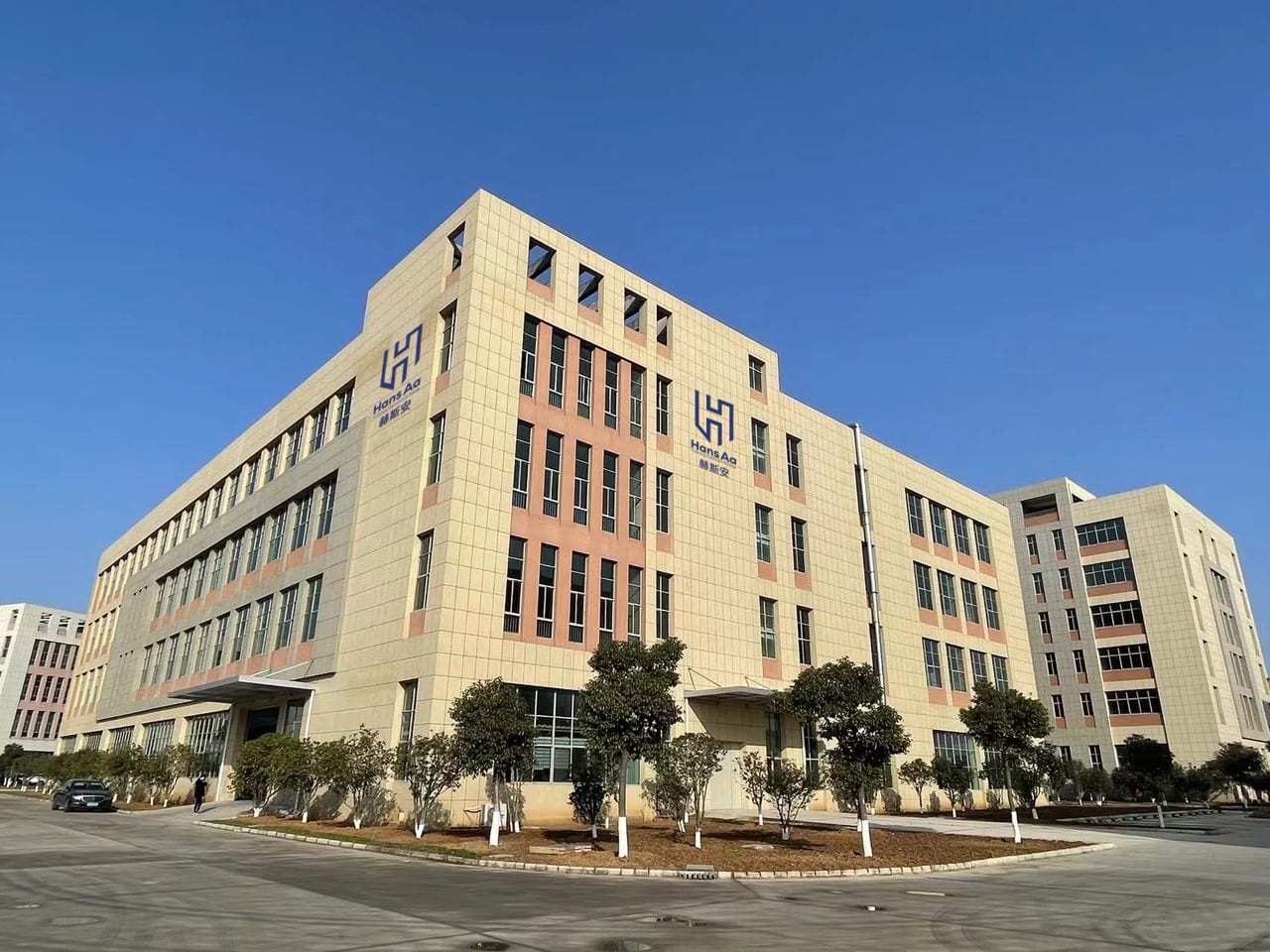 2022: Establishment of Chuzhou Hans Aa
As of March 2022, we started producing tarps at our new factory in Chuzhou, China.
With the new and fourth factory, we can call ourselves the world's largest manufacturer of protective covers made from tarp for the wind turbine industry.
Our several factories give us high flexibility, ensuring we can deliver as promised.
Get in touch with Chuzhou Hans Aa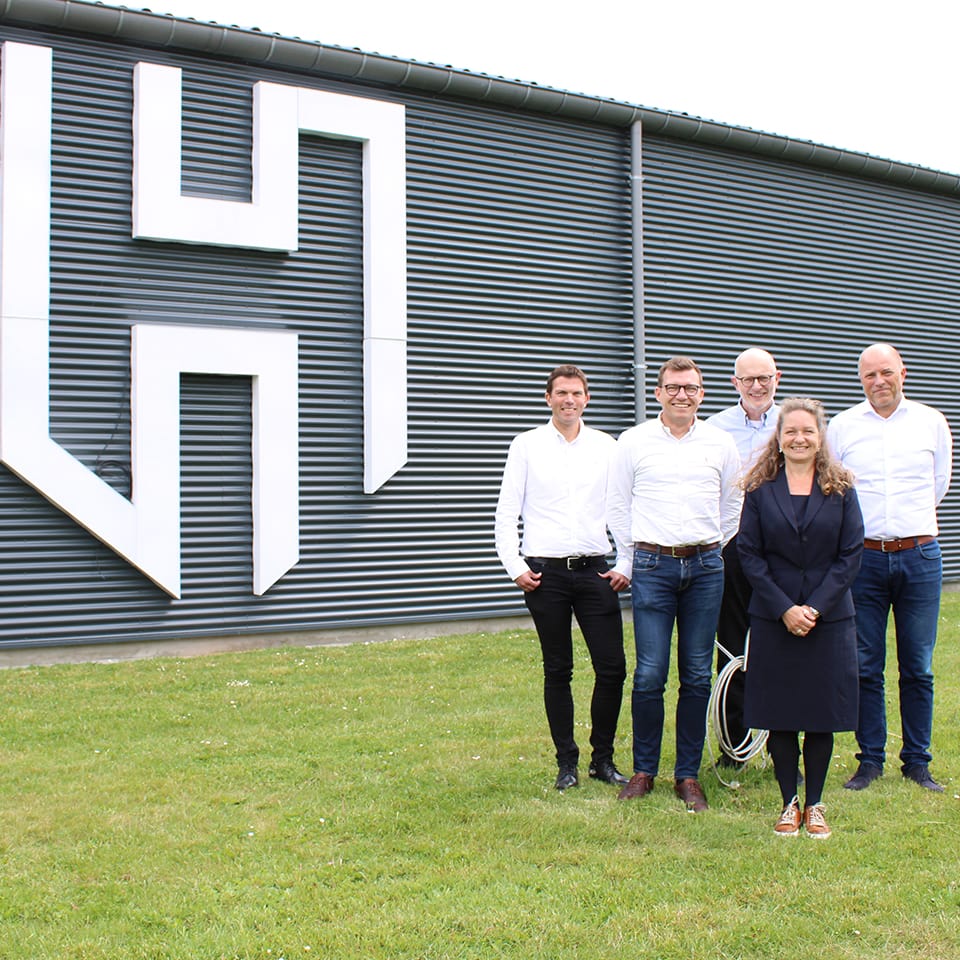 2022: New board members
To go forward and continue our growth, our Board of Directors was extended with two new members: Christina Aabo and Knud Andersen.
Christina and Knud bring a wealth of experience from the renewable energy sector and strong strategic skills, which will help Hans Aa develop and fulfill our full potential.
The Board of Directors, from left to right:
Henrik Lodberg Jensen, COO Hans Aa
Jonas Madsen, CEO Hans Aa
Knud Andersen, Board member
Christina Aabo, Board member
Per Andreasen, Chairman of the Board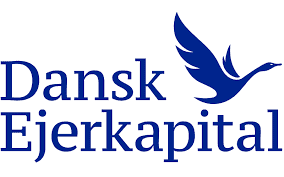 2023: New partner of the Hans Aa Group
To support our ambitions for the future, we welcomed Dansk Ejerkapital as a part of the Hans Aa Group.
Dansk Ejerkapital is a private equity fund that primarily makes minority investments in companies with extraordinary growth potential.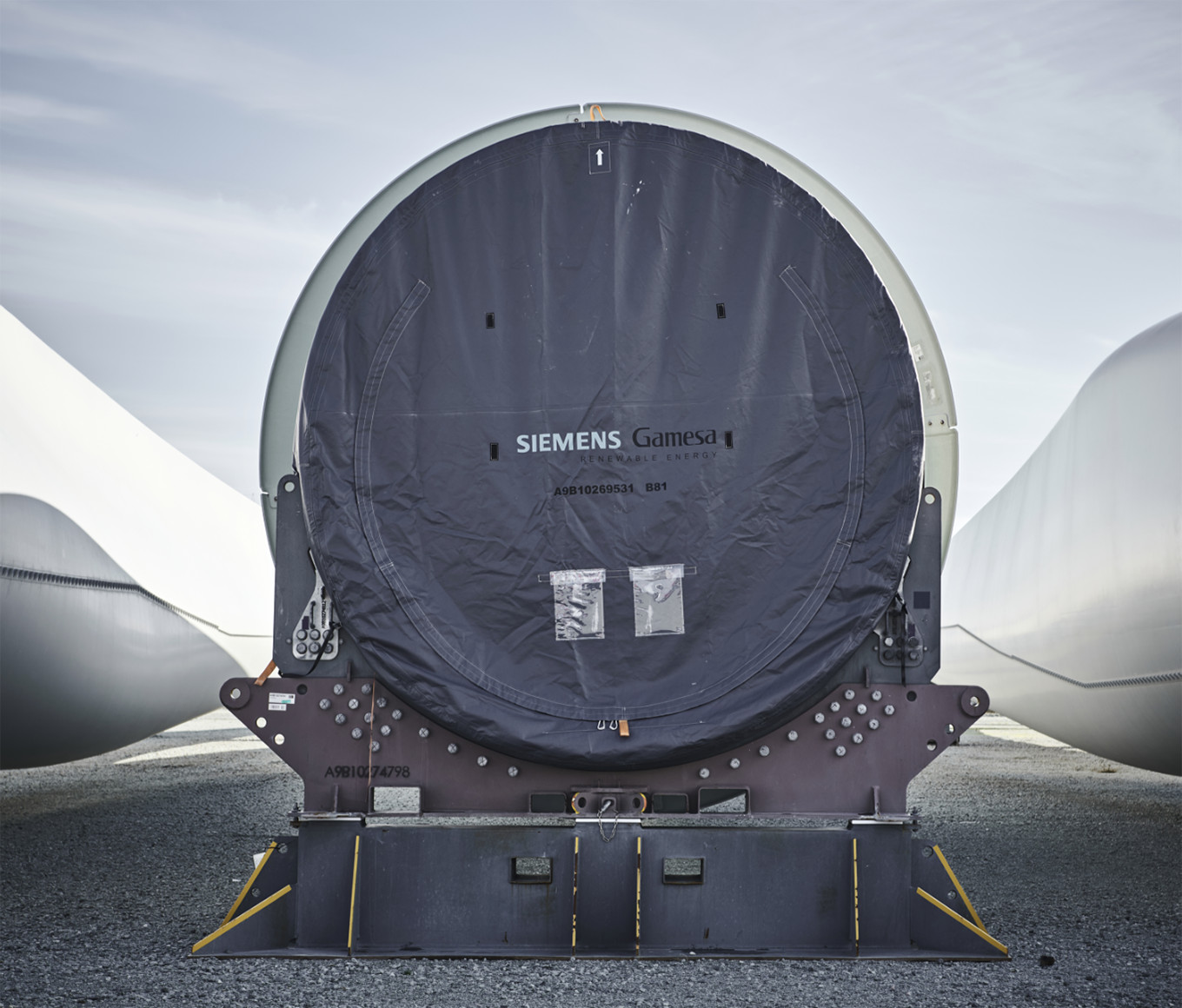 Benefits of partnering with Hans Aa: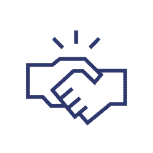 Trusted partner
We are more than your supplier. We are our customers' trustworthy partner who can always be trusted. We are honest, and we always deliver on time, every time. No exceptions.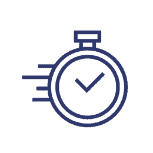 Supply safe
Keeping deadlines, extensive quality control, and communicating front up if a situation occurs is the key to a great partnership.
Of course, we do it all.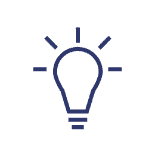 Forward thinking & flexible
Everything is in constant change and development. So are we.
We are flexible and aim for the best solutions with our partners.
We are pioneers in the development of future solutions.