Innovative custom solutions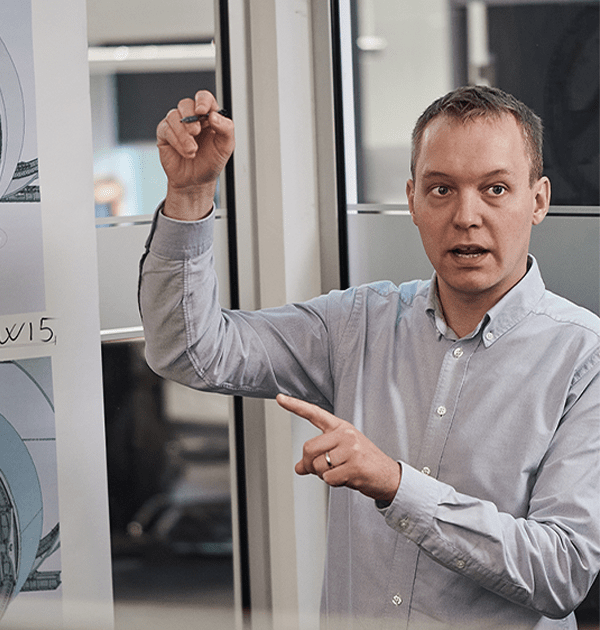 "We believe that the key to success is bringing value to our customers in everything we do. We strive to deliver the best service in all parts of our value chain, especially by being the most innovative company in the tarpaulin business."
Kim Lund Madsen, Head of Research and Development
Our values
Our innovation process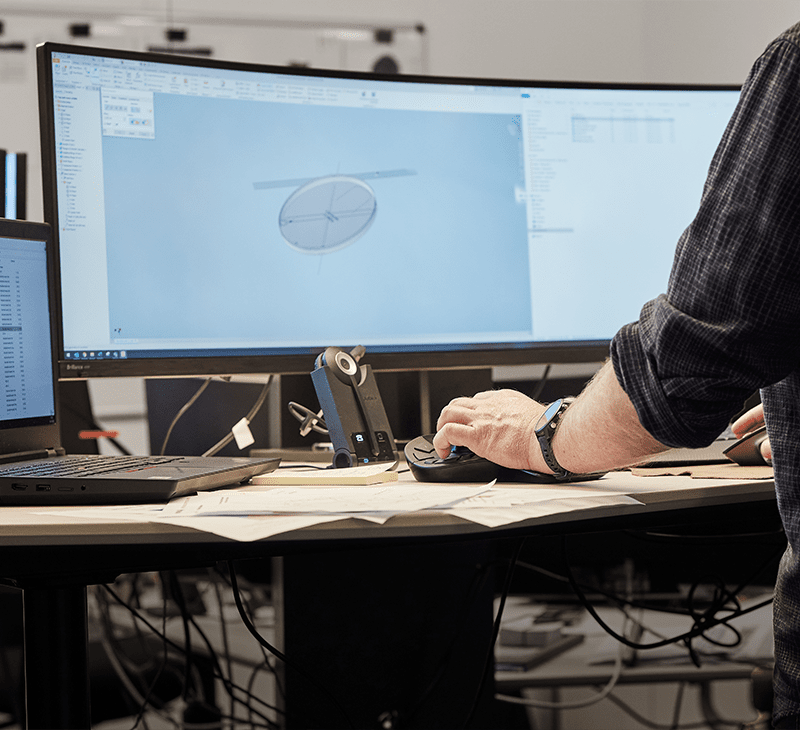 Our customers needs and idea's
Innovation is a part of our DNA. For us, flexibility and creativity are the most important things when we create the covering solutions of tomorrow.
We work closely together with our customers and take the time to listen to identify the customer's needs. We use our knowledge and experience to give the customer the best service and solutions.
Our engineers and product developers brainstorm the task upon meeting with our customers.
What are the challenges? What are the demands? And how do we meet that with our design, cost, and supply chain?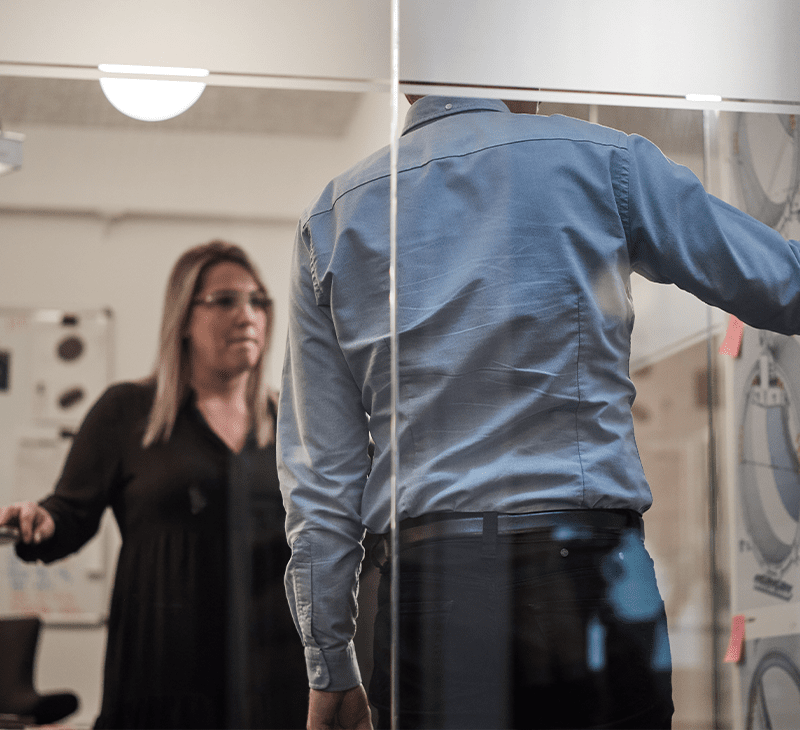 Our hands and minds
We have an initial meeting with our customers about the task at hand. Upon the meeting, we receive specification and drawings for the component(s) that needs covering.
The initial meeting results in brainstorming with our customers, where the ideas and concepts are then calculated, visualized, and further reviewed with our product developers and craftsmen. What are the challenges in the solution, and how can they be solved?
The concept is then matured and visualized in 3D CAD software or by making a physical model. When we have a solution, we present the idea to the customer and adjust if required.
Prototype creation
We know, what works on paper, does not always work in real-life. And very often it is a learning experience to have the finished prototype in your hands.
Our product developers create true to size or scaled-down prototypes in the requested material. For us this also serves the purpose of checking the manufacturability, making sure we create the best solution that adds the most value for the customer. This process is done in close coordination between our skilled craftsmen and engineers, so we ensure that the product meets all requirements from the customer and that practical experiences from prototype production are implemented in the finished product.
Very often solutions require special components, like pneumatic interfaces, zippers, webbing, etc. we test the quality of these components in the prototype and have our purchaser source the best components for the task at hand.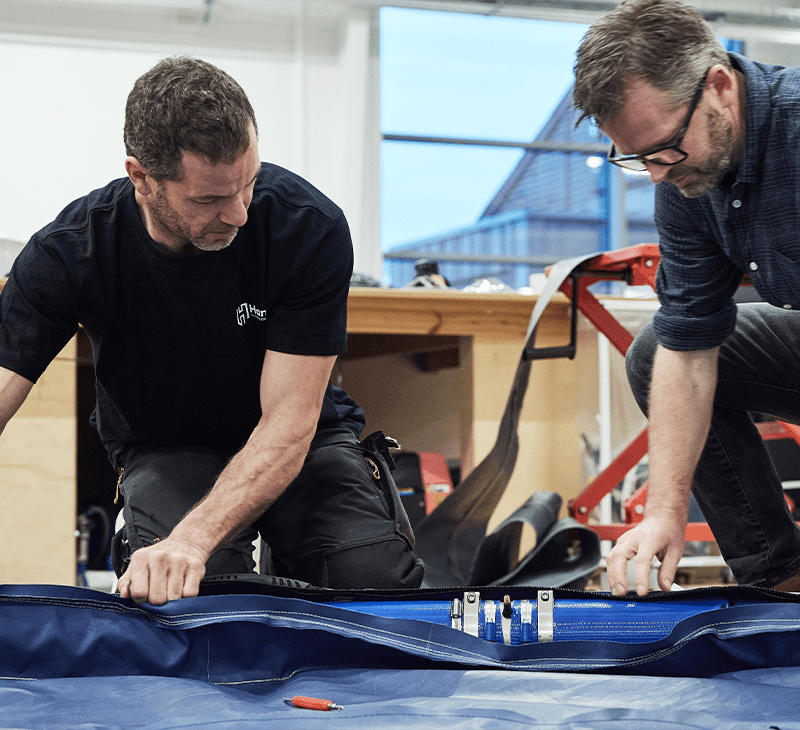 Testing
Together with our customers, we perform both FAT and SAT testing.
On-site, we have our product developers and engineers with us to ensure all details are noted for documentation.
Here we also get an idea of what to include in the mounting procedure. What may be natural will not always be for those mounting our covers.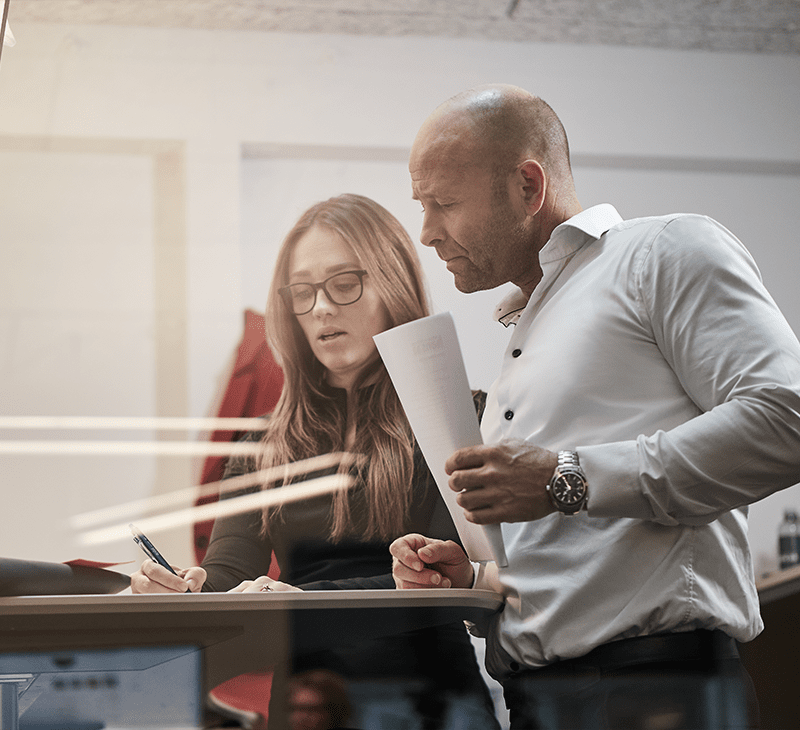 Final documentation and quotation
Once all testing is finalized and the involved partners approve the product, we create the final drawing documentation.
We create quotations based on our customer's needs. What is the volume? What are the materials? When and where should the product be delivered? We can adjust to make the most value for our customer's business with all parameters.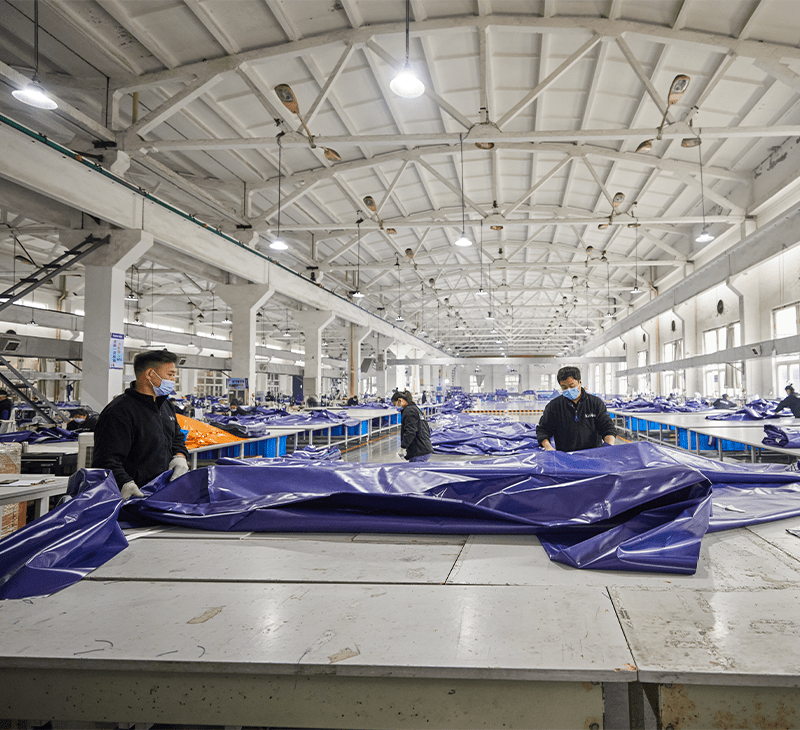 Serial production
The journey ends with serial production.
Our locations in Denmark, Poland, and China enable us to deliver worldwide and guarantee a competitive price on custom-made products.
Our production processes are certified with environmental and quality systems.
Due to our quality assurance systems, we have extensive surveillance on capacity and quality to ensure on-time deliveries.
Watch our production facilities
A very PVC Free material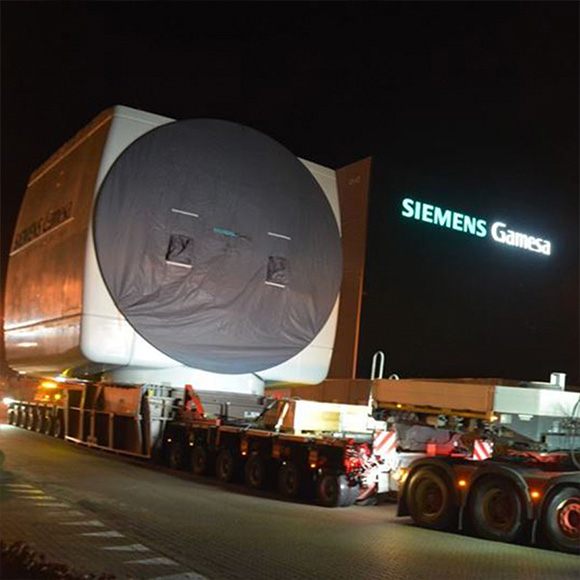 A very PVC Free material
FreeTarp represents our latest advancement in more environmentally friendly tarps, being PVCFree, Phthalate Free, BPA Free, Antimony Free, Lead & Heavy Metal Free.
By choosing FreeTarp, you get a cover solution with reduced environmental impact.
Read about FreeTarp
How we work with innovation
We can help your company with tarpaulin solution development – whether you are a small contractor starting your first development project, an innovative small or medium-sized firm seeking advice, or a large company with an idea for a new product.
Our qualified engineers and experienced tarpaulin experts can advise you on how to best use the qualities of the tarpaulin to match your specific needs. We have an extensive track record and our own production facilities in Denmark, Poland, and China.
We look forward to working with you!