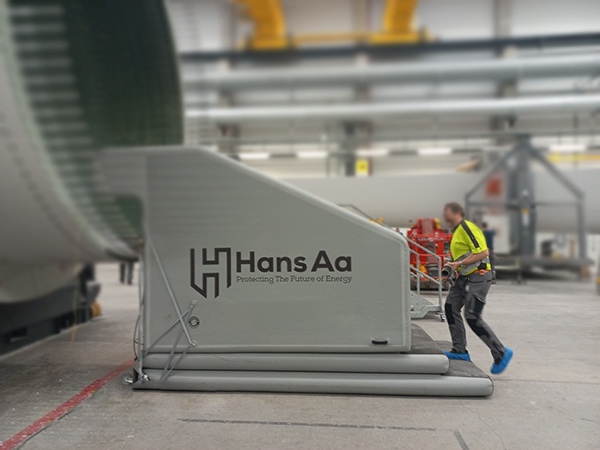 Inflatable constructions as a cheaper, lightweight alternative?
We create and produce inflatable constructions as an alternative to heavy constructions that need to be handled by several people or cranes.
Each solution is developed in close relationships with our customers and created to fulfill the demands and standards required. We offer complete testing and documentation.
As a great example, we have created several adjustable stairs for the production process of wind turbine blades. The inflatable stairs replace heavy metal stairs that often damage the blade once used to enter the blade.
The stairs are made for a safe work environment and can be handled by one person.