Tarps for the offshore industry
Working with offshore tarps since forever
Hans Aa supplied the offshore industry with tarpaulins since the 80'ies. As we have a broad range of tarp materials, extreme know-how in product development, and all needed certifications, we can garuantee a solution fitted to all offshore needs.
Among other things, we produce covers for rescue materials, tool bags, scalable and reusable welding habitat tents, and shielding for control boards. Everything is primarily made from tarpaulin, and produced in all scales and materials. We offer our expertise to create the best solution needed.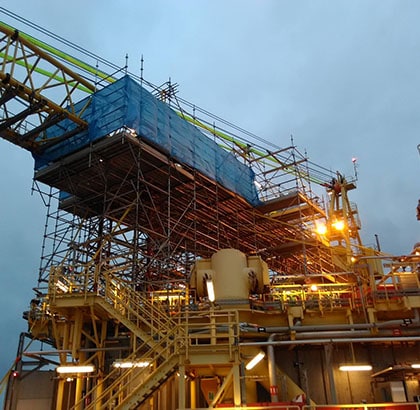 Modular reusable habitats
We developed a reusable tarpaulin solution that is modular and fixable around structural beams and pipework precisely to fit scaffolding designs.
We have created a high-quality, pressurized, flame-retardant solution that is simple and cheaper than other hot work habitats and has all the needed certifications.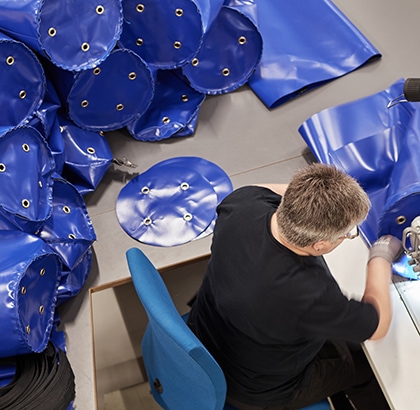 Tool bags
When working in harsh environments, such as offshore work, it is a big advantage if the tool bags/bucket bags used for moving things around, are made of tarpaulin. The unique qualities of the tarp make the bags both water-resistant and water-repellent.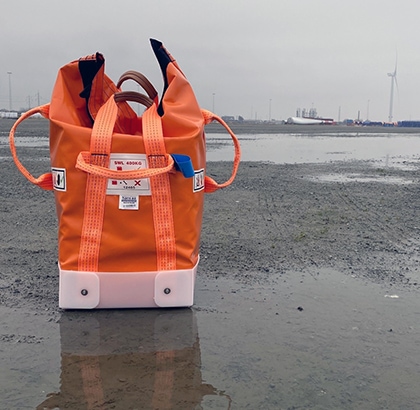 Lifting bags
For secure lifting of heavier material with cranes, we developed lifting bags with hard bottom with a webbing sling for lifting with a crane hook.
The lifting bag is CE marked and approved with an EN1492-1 lifting strap,
The WLL of the lifting bag is 400 kg, and the safety factor is 7:1.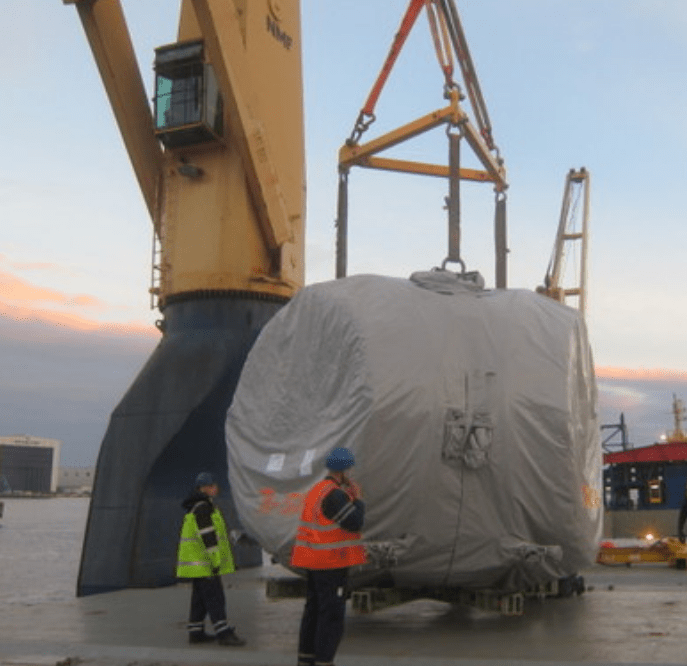 Special engineering
Special engineering for special needs.
For all industries, there are special needs. We are happy to help you develop a tarp solution fitted to your needs.
Read about custom design
A very safe material!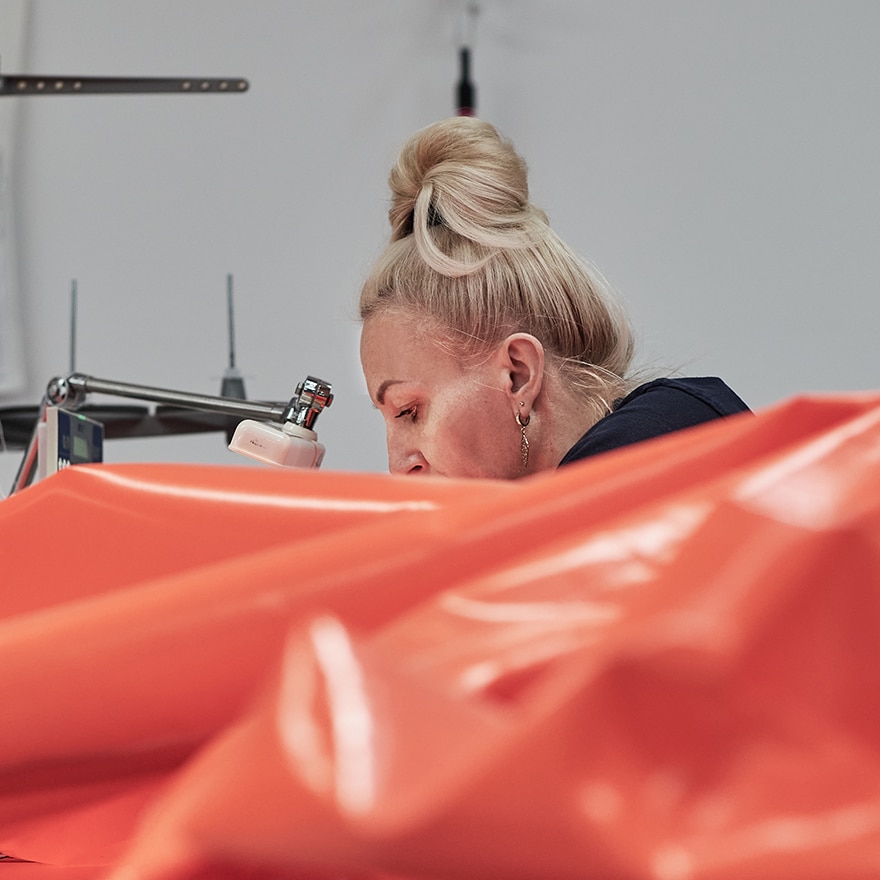 A very safe material!
With our fire-resistant tarp, you get a safe product matching the surroundings of the harsh work environment you meet offshore.
Read about fire-resistant tarps