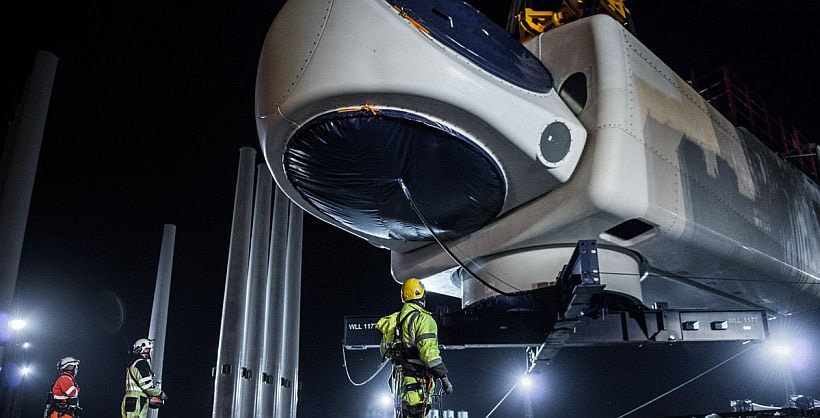 A part of Vestas largest wind farm
22 km from the coast of Scotland, Vestas delivered 100 wind turbines for the 950MW offshore windfarm Moray East.
Moray East is one of Scotland's most significant and Vestas largest wind farm so far.
For the ongoing journey of the 100 turbines, we have developed and produced custom-fitted tarps, covering all components and keeping them safe before installation.
Picture: Vestas