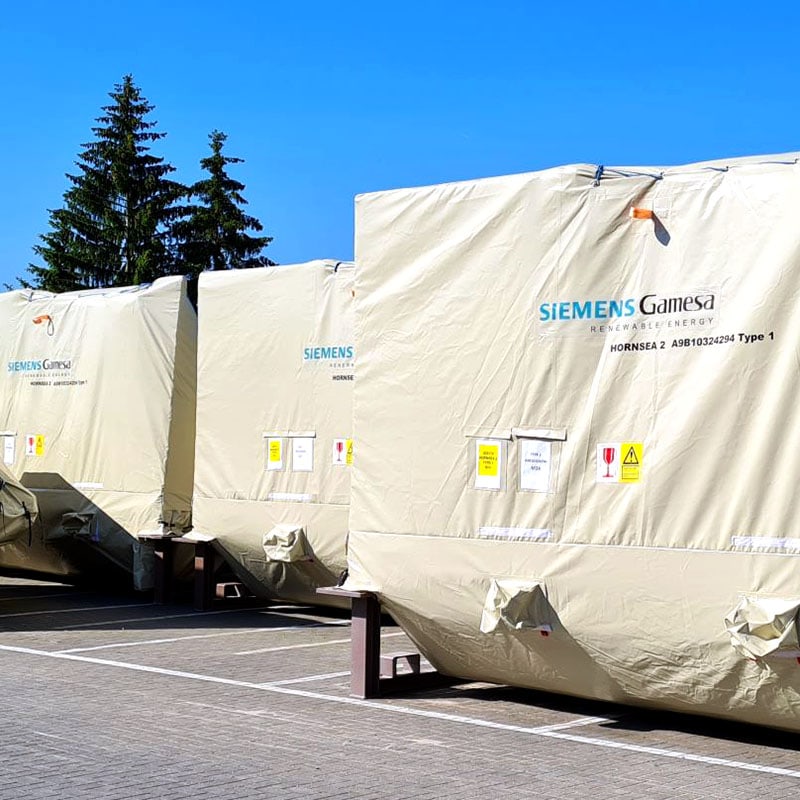 Maximum protection of KK Wind Solutions products during storage and transport
For our customer, KK Wind Solutions, we developed and created a tarpaulin cover for their power units for Siemens Gamesa, who is installing 47 wind turbines at the 376 MW Formosa 2 offshore wind farm project in Taiwan.
To protect the low voltage power units against moisture and corrosion during transport and storage, we have developed a solution that is 100% moisture and waterproof.
The solution contains two layers, an alu bag that is vacuumed to ensure the right environment for the electrical components and a tarpaulin layer that protects the mechanical parts.
The two layers are custom made to fit KK Wind Solutions products and meet further demands for transport, making it easy and safe to transport the low voltage power units to their end destination in Taiwan.
Learn more about our custom design