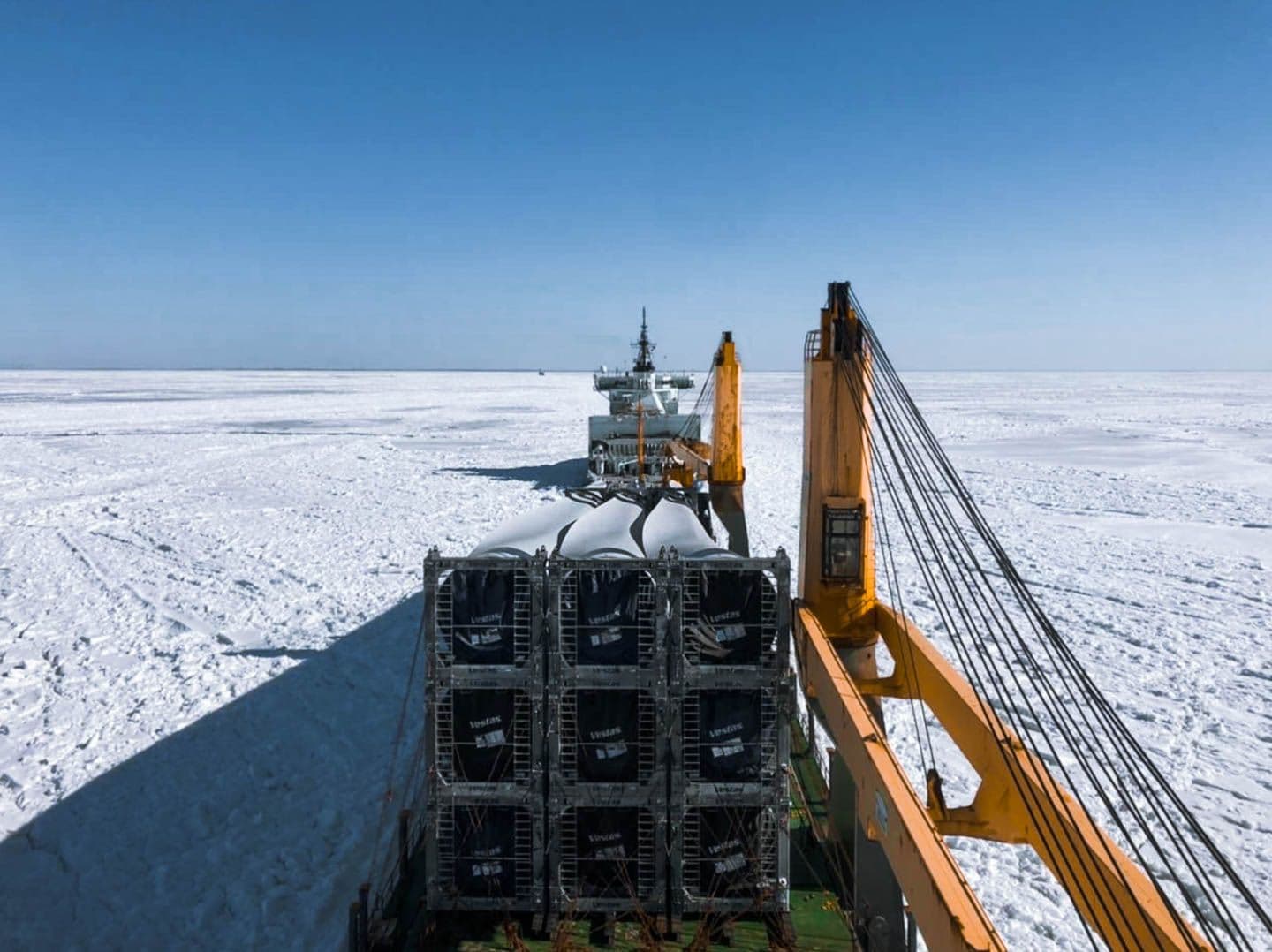 Vestas blades come in all sizes
For many years we delivered blade covers for Vestas.
We have produced an infinite number of sizes, ensuring  to protect all Vestas blades safely on their journey to wind power.
Over time, we have adjusted our covers – continually optimizing our production for all sizes, transportation and storage demands, environmental and climate factors, and customer-specific needs.
To the Vestas blades for the 151MW Simo Sarvisio wind farm in Finland, we have developed tarpaulin covers measuring 3200 mm in diameter, designed for transportation, storage, and the harsh climate. All covers are produced in our PVC Free material FREE TARP, making it a more environmentally friendly solution.
Picture: Vestas, Icebreakers transports 79 meters long Vestas blades for the Simo Sarvisuo project in Finland, covered by Hans Aa.